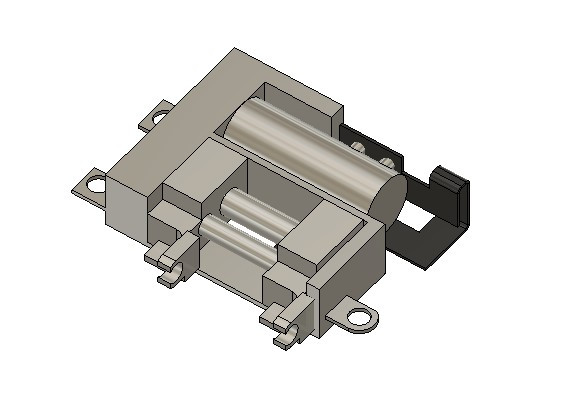 Mini 5mm stepper Motor Linear Actuator
grabcad
Fairly crude model of linear stepper motor with the ""B" driver.Fusion file should include also the A driver. Film wires differ between the B and A types. I have modelled the B type I had and folded for my project.I have linked a video of the drive in operation in two modes: end to end and "analogue" and also added a picture of the CAD with PCB.Thanks also to Tom Sanlanderer for showing how to get .Step out of Fusion 360 again! I have added a stp file.. . PCB data will be on the Github for the code: https://github.com/dagnall53/ATTINY_RC_Stepper_servoI will try to add a step file if I can later..
Download Model from Website
With this file you will be able to print Mini 5mm stepper Motor Linear Actuator with your 3D printer. Click on the button and save the file on your computer to work, edit or customize your design. You can also find more 3D designs for printers on Mini 5mm stepper Motor Linear Actuator.