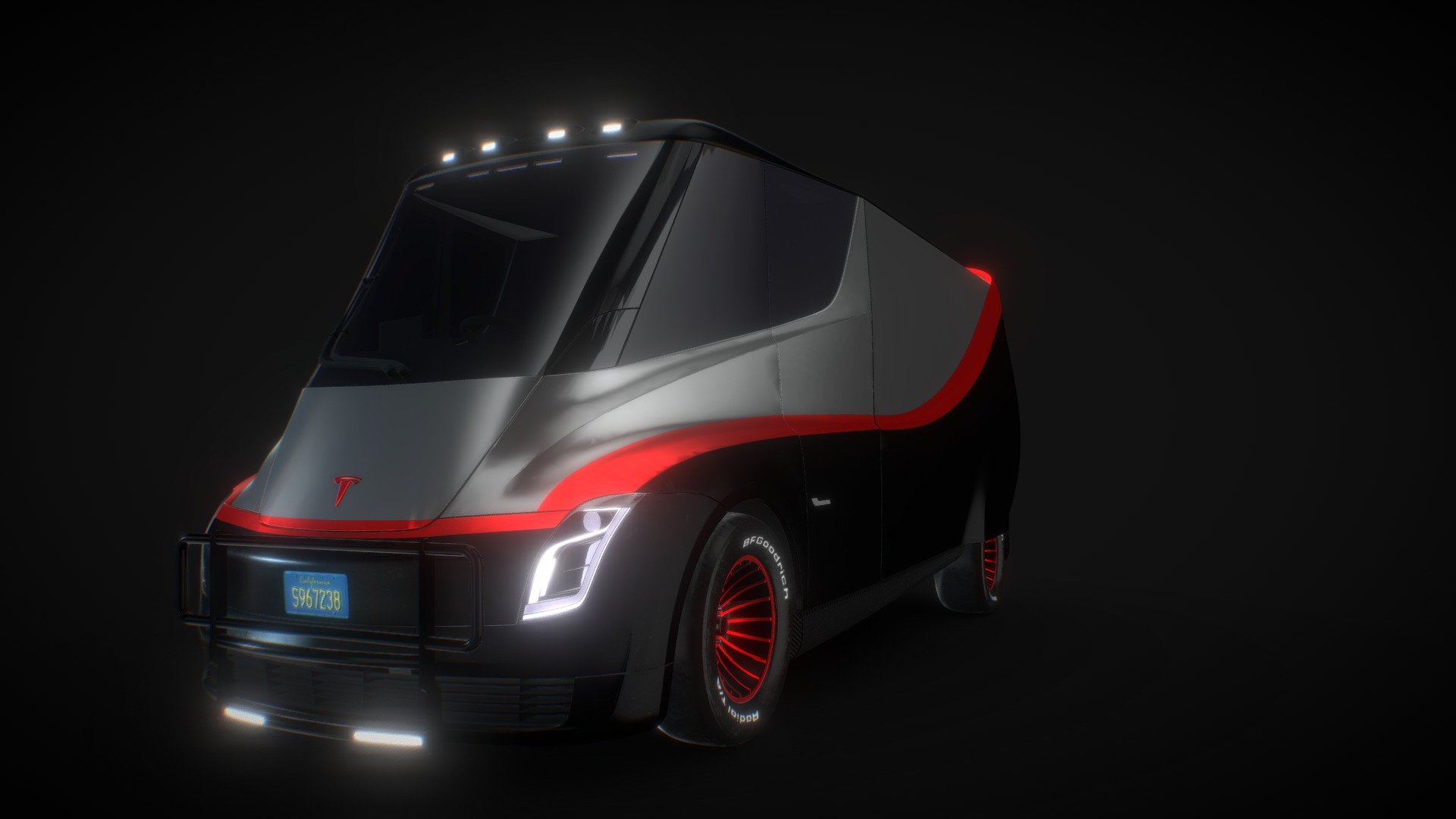 The E-Team van
sketchfab
What if the infamous 80s tv show 'the A-team' was rebooted? One of the biggest star would be the new A-Team van ofcourse! This idea takes the Tesla Semi and turns it into an all-electric A-Team van, or should we say; E-Team? And let us not forget a new car for face…I think the 2020 model Tesla Roadster will do just fine! Idea, design, 3D build, rendering, post-processing done by me! Follow me on twitter @deplaatjesmaker or instagram martinuitutrecht for more! disclaimer: I am in no way affiliated with Tesla. Tesla and the A-Team trademarks are owned by their respective ownders.
Download Model from Website
With this file you will be able to print The E-Team van with your 3D printer. Click on the button and save the file on your computer to work, edit or customize your design. You can also find more 3D designs for printers on The E-Team van.